Reference plant from MW Effekt in Senden, Germany
by guest author | 01.05.2019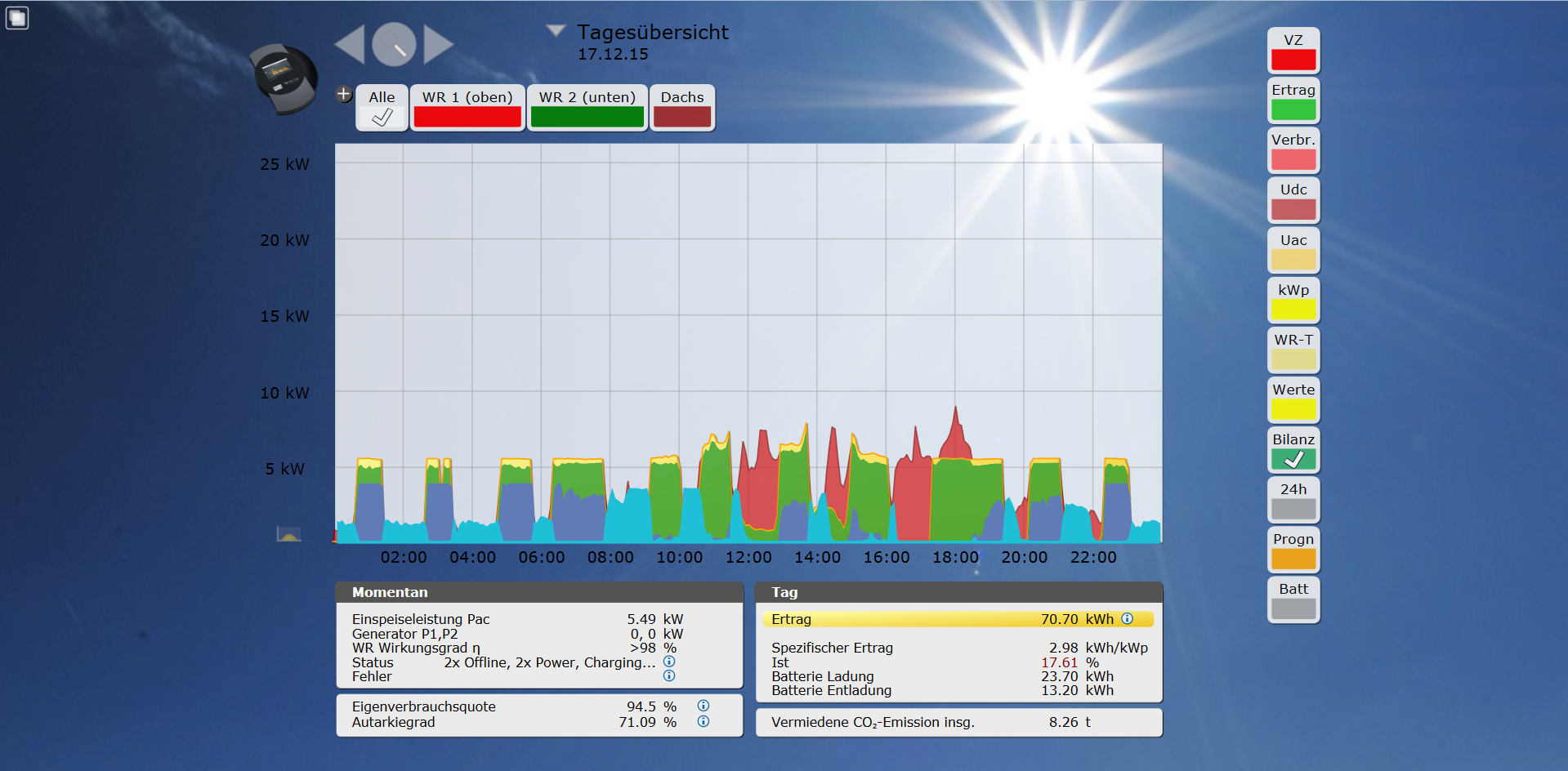 Nominal power: 10 kWp photovoltaic + 5 KW Dachs CHP unit
Inverter type: SMA
Plant monitoring: Solar-Log 1200 + Solar-Log™ WEB
Battery storage: Varta Engion family 11 kW
Screw-in heater: EGO Smart Heater for Solar-Log™
Network socket: Belkin WeMo Insight Switch
Special project challenge: The electricity and heating requirements for the house and the business should be covered as independently as possible from the electricity supplier. The CHP and storage have not been used effectively to date.
How was this solved? Here a PV system was installed which is visualized and controlled by SI monitoring. When heat is required, the combined heat and power plant (Dachs) switches on. In case of high heat demand or high power surplus, the intelligent screw-in heater ( EGO Smart Heater for Solar-Log™) switches on to use the energy efficiently and to reduce the operating time of the CHP. The generated energy of the photovoltaic system is now used to cover the current electricity demand and also to charge the battery storage.
Product solution: Solar-Log 1200 PM, Varta Engion, EGO Smart Heater, Belkin WeMo Insigth Switch, Solar-Log WEB Enerest™.
Thanks to the intelligent Solar-Log™ control and coordination of the consumers, the self-consumption rate is a proud 94%. The result is an almost utility-independent and highly efficient system with which the customer is optimally equipped for heat/electricity generation all year round.